The accommodation
The accommodation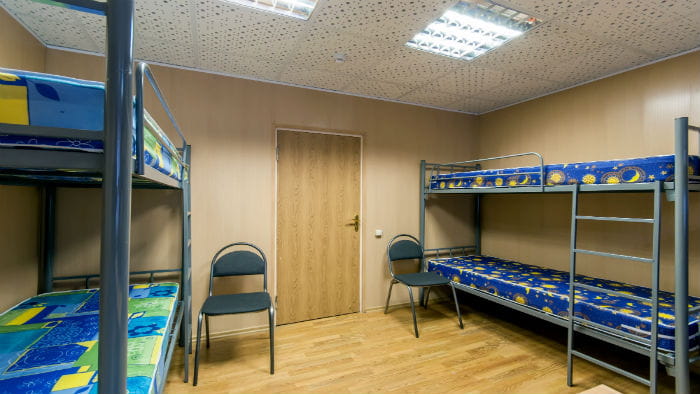 The accommodation will typically be an abandoned day-care center or a hostel. It will consist of a dormitory with 2-10 other students of the same sex. The rent varies from 2,000 DKK to 2,200 DDK per month.
You will have access to a shared kitchen, toilet and bath, but you cannot expect internet or TV access. Beds, mattresses and kitchen appliances will be available, so you only need to bring bedding, a duvet or a sleeping bag, clothes, toilet articles and the things you need for your studies.

Please notice, that the accommodation you are offered is on a temporary lease. You have to sign a so-called 'homeless contract', which means that you are required to vacate as soon as you get offered a permanent home or when the assurance expires after three months.

The minimum payment is one month – even if you move out before the end of your first month.

Also notice that you - in the period in which you take advantage of AAA - may have to move around between different accommodations. The price may vary from 2,200 DKK to 2,500 DKK.